This weekend sees the finale of the Spanish league, culminating with the final and 3rd and 4th place play off at La Manga on Saturday 8th September, commencing at 12.30 pm.
In the final Sporting Alfas play Madrid CC in what should be a close affair. Both players will be missing a Spanish international each with Alfas unable to field Wasim Ul-Rehman who has still not recovered from the wrist injury he sustained in the first match with Croatia, and Madrid will be without Phil Reid, the all rounder who also played in the Division 3 Championship in Belgium recently.
Both teams are still able to call on internationals, Alfas in the shape of the Spanish captain Graham Howe and David Climent and Madrid on Manny Fernandez. Both teams have a similar league record having lost one game each against Javea and La Manga respectively.
Alfas the current holders will hope Chris Grindey and Gary Compton get amongst the runs and that another Spanish international Sam Lupson can use his pace bowling to good effect on the slow La Manga wicket.
Madrid, with a great committee and structure now in place have developed swiftly this year both on and off the pitch.Their excellent website and upcoming charity fixture have firmly endeared the club in their local community and on the pitch the addition of the precocious talent of youngster Andre Silvier has given depth to all aspects of their game.
Reports of how well drilled and competitive the Madrillians have been in Southern league games have reached Alfas and the Northern league winners know they will need to be at their very best to get anything at all out of the game.
JAVEA


LA MANGA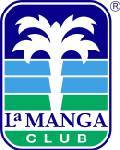 In the 3rd/4th place play off La Manga play Javea. Inconsistency cost both clubs a place in the final, and on paper it seems to close to call.Javea will hope the batting technique of Paul Stansfield and Bill Curness and the economical bowling of dolphin trainer John Braithwaite will proove too strong for La Manga.
On the other hand La Manga will have their hopes pinned on good scores from the father and son team of Neil and Joel Brook and they have a potential match winner with both bat and bowl in Neil Riley.
After the match the presentations will take place at the SI bar (who are sponsoring the trophies) along with a barbecue that will cost 12 Euros.Anyone wishing to go to the after match entertainment please contact the Director of Spanish cricket George Wambeek.