MADRID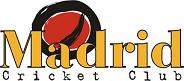 Madrid, 22/02/09 For immediate release
Madrid Cricket Club (MCC) looks to pastures new

The sports fields of the University Rey Juan Carlos in the south of Madrid will provide the new setting for Madrid Cricket Club, as the new season got underway yesterday when 22 cricketers turned up for the first training session.

The MCC concluded its six year search to find a ground after reaching an agreement with the university, allowing it access to their facilities for training and practice matches. Manuel Fernández, MCC member and Regional Development Manager for Madrid, emphasised the importance of the club having its own place.

"The new ground will allow the sport and us to grow. With it we can now improve training sessions and even invite other teams from Spain and abroad to play against us. This ends a frustrating time for us, as local bodies were not willing to help because cricket is not a recognised sport in the country."

The MCC has a real opportunity now to develop interest in the game, especially among young Spanish people, by being able to provide better training facilities. But the move has also invigorated the club's players ahead of what promises to be an exciting and challenging season. MCC player David Ross believes it will also develop the quality of the players already at the club.
"Having the new oval and facilities at Alcorcón will help to bring a new dimension to cricket in Madrid and provide another level of professionalism."

Spin bowler Mohit Chandiramani says:

"I believe that the new ground is going to act as a catalyst in the evolution of the club. We have always wanted respectable training conditions, and now that we have them it will help us take our cricket to a higher level. As per the ground, it's a wonderful turf with an amazing training infrastructure. I am positive about the new ground and am looking forward to getting the MCC into fifth gear!"
For more information contact MCC Secretary David Stirton at david.stirton@cricketinmadrid.com or on 670 087 637.
End
MADRID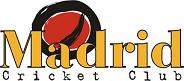 Madrid, a 22 de febrero de 2009 Para publicación inmediata
El Madrid Club de Críquet (MCC) cambia de aires
Las instalaciones deportivas de la Universidad Rey Juan Carlos, en el sur de Madrid, serán la nueva casa del Madrid Club de Críquet. La nueva temporada comenzó ayer sábado con el primer entrenamiento del año, al que asistieron 22 jugadores.
El MCC ha puesto fin a seis años de esfuerzos por buscar un campo gracias a un acuerdo con la universidad que le permite utilizar sus instalaciones deportivas para entrenamientos y partidos amistosos.
Manuel Fernández, miembro del club y Responsable de Desarrollo en Madrid, ha subrayado lo importante que es para el club contar con su propio campo: "El campo nuevo permitirá el crecimiento del deporte y el club. Las instalaciones nuevas nos permiten mejorar los entrenamientos, e incluso invitar a otros equipos de España y otros países a venir a jugar. Así se pone fin a una vieja frustración que teníamos desde hace tiempo. Las autoridades no nos han querido ayudar porque el críquet como deporte no está reconocido en España."
El MCC ahora tiene la oportunidad de fomentar el interés en el deporte, sobre todo entre los jóvenes españoles, gracias a las nuevas instalaciones. Además, el cambio de sede ha servido para animar a los jugadores al inicio de una temporada que promete ser difícil pero emocionante.
David Ross, jugador del MCC, cree que los jugadores actuales mejorarán técnicamente a partir de ahora. Comenta que, "contar con el campo nuevo y las instalaciones nuevas en Alcorcón ayudará al críquet a abrir nuevos horizontes en Madrid y llegar a otro nivel de profesionalismo."
El lanzador Mohit Chandiramani comenta: "Creo que las nuevas instalaciones supondrán un salto cualitativo muy importante para el desarrollo del club. Llevamos tiempo buscando un lugar digno para entrenar, y ahora que lo hemos encontrado nos ayudará a mejorar. En cuanto al campo, es muy bueno y cuenta con una infraestructura excelente para entrenar. Estoy muy contento, y todos estamos deseosos de llevar el MCC a cotas más altas."
Más información: David Stirton, Secretario del Madrid Club de Críquet, david.stirton@cricketinmadrid.com, 670 087 637.
Final