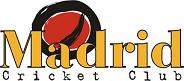 Madrid Cricket Club kicks off year with Annual General Meeting
Madrid CC held its Annual General Meeting on Friday 30th January. There was a good turn out from club members and newcomers interested in joining the club.
The assembly discussed plans for the 2009 season, including a possible new ground, youth development and the Spanish national league, where the club will face Sporting Alfas CC, La Manga CC and Valencia Green CC in a tough group with the aim of qualifying for the finals weekend in September and bettering last year's third place finish.
In a close-fought election, Tim Doust was elected to captain the club in 2009. He defeated Nadeem Alvi, who takes over as Vice-Captain, in the ballot.
The Madrid CC committee for 2009 is:
President: David Leonida
Vice-President: Jonathan Woodward
Treasurer: Stewart Lunn
Secretary: David Stirton
Member and club captain: Tim Doust
For more information, contact David Stirton at david.stirton@cricketinmadrid.com.
End
_________________________________________________________________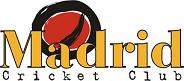 El Club de Críquet de Madrid comienza el año
con su Asamblea General
Madrid CC celebró su Asamblea General Anual el viernes 30 de enero. Hubo una buena asistencia de los afiliados al club y de gente nueva que tiene interés en apuntarse al club.
En el transcurso de la asamblea se abordaron los planes que tiene el club para la temporada 2009, entre ellos posibles instalaciones nuevas, la puesta en marcha de una escuela de críquet para jóvenes, y la liga nacional, en la que el equipo se enfrentará a Sporting Alfas CC, La Manga CC y Valencia Green
CC en un grupo de muy alto nivel. Madrid CC buscará la clasificación para la fase final del campeonato a finales de septiembre, con el objetivo de mejorar el tercer puesto conseguido el año pasado.
Tras un proceso electoral muy reñido, Tim Doust fue elegido para el puesto de capitán del equipo para el 2009, derrotando a Nadeem Alvi, que pasa a ser el Vice capitán, en la votación.
La Junta Directiva del club para 2009 está compuesta por las siguientes personas:
Presidente: David Leonida
Vice presidente: Jonathan Woodward
Tesorero: Stewart Lunn
Secretario: David Stirton
Vocal y Capitán del club: Tim Doust
Si desea más información contacte con David Stirton (david.stirton@cricketinmadrid.com).
Final