MADRID CRICKET CLUB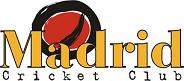 Madrid, March 26
th 2010 Madrid CC 3rd annual T20 tournament – Are you up to the challenge?
20Twenty Cricket returns to Spain on April 23
rd – 25th. Madrid Cricket Club is hosting its third Annual Solidarity Tournament in the spectacular setting of La Manga Club Resort in Murcia. And this time it promises to be bigger and more competitive than ever before.
Eight teams from around Europe will take part, making it a superb curtain raiser for the exciting season that lies ahead. This year's Solidarity Tournament features Madrid Cricket Club, their fierce local neighbours Madrid United, the Dutch National champions Excelsior CC, Tallinn CC, Baerum CC, and for the first time a powerful challenge comes from England. Three teams Milton Keynes CC, Bushey CC and West Norfolk CC will travel all the way from the home of cricket. The Dutch reign supreme. Last year Amsterdam overcame Quick CC from Den Haag in a closely contested final. Once again it will be Holland that leads the way.
The Solidarity Tournament is much more than just a competitive clash of some of Europe's top sides. Its main aim is to raise money for the Vicente Ferrer Foundation in India and for Madrid Cricket Club, to help improve its facilities. Last year's competition raised over €2350 for the Foundation. The money was used to purchase specialised equipment for a school of 1200 children with visual and hearing impediments and with learning difficulties in the Indian city of Anantapur. The money raised for Madrid CC allowed them to finally purchase a bowling machine after nine years of saving!
Jonathan Woodward the President of Madrid Cricket club says.
"We felt so proud of what we all achieved last year. I spoke to Anne Ferrer in Madrid after the tournament. She told me the equipment was already being used in the school and the children were so excited and so very happy. As a parent myself I was moved when I heard that. Whatsmore, I am so grateful for all the teams who come and take part and to all the people who donate. I want everyone to know that their help in whatever way really does make a difference."
The tournament was nominated for the ICC European Spirit of Cricket Award last year. Jonathan Woodward feels the challenge will be even greater this year. Madrid, March 26 th 2010
"In times of crisis everyone is affected. But I feel this is when our spirit and humanity shows its best. As a community we must always do whatever we can to help. The challenge this year is to win the Solidarity Tournament but also to break last year's fund raising target."
Ashish Sharma
For further information, please contact:
Jonathan Woodward
President of Madrid CC
jon.woodward@zestfit.com
+34 655 069 911