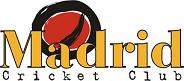 Madrid CC calls Annual General Assembly for Friday 30th January
2009Madrid Cricket Club has announced it will hold its Annual General Meetiing on Friday January 30th 2009 at O'Neill's Irish Bar in Calle Principe 12.
Members and interested non-members alike are invited to attend.
The AGM will review the club's activities in 2008 and set priorities and aims for 2009. In adition, the committee for 2009 will be elected. The meeting will commence at 7.30pm.
For more information contact Madrid CC secretary David Stirton at DAVID.STIRTON@CRICKETINMADRID.COM or call 670 08 76 37.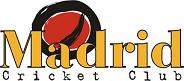 El Club de Criquet de Madrid convoca su Asamblea General Anual para el viernes 30 de enero de 2009.
El club de Criquet de Madrid ha anunciado que su Asamblea General Anual se celebra el viernes 30 de enero de 2009 en el bar O'Neill's sito en la Calle Principe numero 12. Se invita a los socios del club y cualquier personainteresada en formar parte del club a asistir.
En el trascurso de la asemblea, se dara un repaso a las actividades desarrolladas por el club en el 2008, y se fijaran las prioridades y objetivos para el 2009. Asimismo, se celebraran elecciones al comite para la temporada 2009. La reunion comenzara a las 19.30 horas.
Si deseas mas informacion, contacta con el Secretario del club, David Stirton en DAVID.STIRTON@CRICKETINMADRID.COM movil 670 08 76 37.