PAST AND PRESENT TO ATTEND LA MANGA CC TWENTY20 TORNEO
Several professional cricketers past and present have confirmed they will attend the La Manga Twenty20 tournament at La Manga later this month
The nucleus of the professionals are based at Surrey Cricket Club. club captain The Rory Hamilton Brown, players Tom Maynard and Gareth Batty, their fitness coach and former England physio Dean Conway and former professional and Surrey´s current strength and conditioning coach Ashley Wright have all agreed to come to La Manga to support the tournament.
They will be joined by Ashley´s brother Luke, the Sussex and England all rounder, former Lancashire and India wicket-keeper opener Farook Engineer and Falklands hero Simon Weston will be the guest speaker at the Saturday evening dinner.
The players have agreed to take a junior training session on the Sunday morning with members of the Spanish Under 19 squad.
9 teams are confirmed for the event, La Manga, Barmy Army, Grasshoppers, Chorleywood, New Street, United Asians, Ostend of Belgium, Milton Keynes and another Spanish team Andalucia.
Games will start 9.30 on Friday the 23rd September and will continue on Saturday to complete the group stages. Sunday will be the final placings play offs with the final itself being played on Sunday afternoon.
http://www.lamangaclub.com/UserFiles/file/PDF/en/la-manga-club-twenty20-cricket-tournament.pdf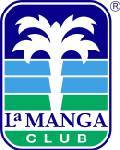 La Manga Cricket Club
20/20 Celebration
Friday/Saturday/Sunday 23/24/25th September 2011
Programme
Thursday, 22nd of September
Meeting with captains and managers in order to confirm the fixtures and the order of play with a rundown of therRules by the tournament director and the tournament referee.(Meeting Room tba)
Friday, 23rd of September
Start of the 1st two cricket games will be at 9.30 am as per fixture list. There will be a refreshment tent for tea/coffee and bacon butties and vegetarian burgers for a small fee.
Saturday, 24rd of September
Start time 9.30am 2 Cricket Games. as per fixture list.
SATURDAY NIGHT DINNER.
Dinner set-up will be in the Naranjos-Almendros-Olivos room in the main hotel.This will be after the last game and you should have enough time to change and take the free bus to the hotel, but remember that you may have to give a little notice to the reception staff to book a time for you, as it only takes 7 people. Please make note!!!!! All players, smart casual clothing will be the order of the day, jeans, t shirts and pumps are not permitted.
20.00 Cocktails in Ballroom Lobby -La Manga Club´s courtesy:
White and Red Wine, Soft drinks, water and beer, Potato Crisps and Olives
20.20 1st Call to Dinner – charge
20.25 2nd Call to Dinner
20.30 All Diners Seated
2 Buffets will be placed in the centre of the room. Table plan will be split in 3 different sections. Buffet service will be being done per section. Camelia, Banqueting Manager will be in charge to invite people for buffet service
½ bottle of white wine and ½ bottle of red wine will be served per person.
A cash bar will be available in the lobby for any extra wine demand and long drink
Our Main Guest. Simon Weston Farook Engineer
At the end of the dinner – to all teams if you want a nightcap, then the place is the Piano Bar
SUNDAY 25th of September.
Start of the 1st two Games will be at 9.30 am as per fixture list. There will be a refreshment tent for tea/coffee and bacon butties and vegetarian burgers for a small fee.
20/20 Final will take place around 2.30 to 3.00.as long as the Semi-finals have finished on time.
Some Useful Pointers.
Note, to all clubs taking part in this year's Charity 20/20 La Manga Tournament is that we all enjoy the competition and play the game not only within the laws of cricket but also with in the SPIRIT of the game(Spirit of Fair Play).
La Manga CC 20/20 rules will apply, I will send a copy with the draw.
Coloured clothing will be worn with white balls and black sightscreens. Note if you haven't the coloured clothing please advise the Director of Cricket.asap
The teams may consist of 12 players but only 11 may bat. All 12 may bowl. And the 12TH man can be used as a super sub,
Tournament will supply two new white cricket balls for each Innings.
The match referee and the umpires decisions are final, Please show no dissent towards the umpires. Remember it's a charity show.
There will be cups and medals for the winners and runners up and a cup for 3rd Place.
Man of the match will be decided by the umpires.
Please advise me of the times you are arriving and departing.
Contacts phone numbers,
Director of Cricket, George Wambeek 0034 610006783
Tournament Referee, Dave Moore 0034 658626341
La Manga Club Resort, 0034968331234
Hugh James,0034 6308778877