MOJACAR WIN THE FIRST EVER ALMERIA CUP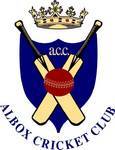 Saturday 22nd November saw the two Almerian teams meet at La Manga to contest the inaugural Almeria Cup match over 35 overs.
Albox, feeling confident against a weakened Mojacar side won the toss and put Mojacar in to bat first. Mojacar openers, Peter Finch (22) and Munib Ahmad (65) took full advantage of some poor Albox bowling, putting on 79 well paced runs for the first wicket. Despite the loss, Mojacar kept the pressure on the fielding team throughout. Alfie Harris (19 n.o.) made a valuable contribution to the innings, demonstrating a great composure to help steer the Mojacar total to 168 all out.
Albox managed to take wickets consistently through the innings, the pick of the bowlers being W. Ali (7 overs – 2 wickets – for 19 runs), T. wilton (7 – 3 – 26) and remarkably G. Oliphent, who took 5 wickets for 29 runs.
Albox did well to restrict the total, which at one point was looking to be in excess of 200 runs. Mojacar have to be disappointed not to have rammed home the great start they had more effectively given the indifferent Albox bowling.
Mojacar took to the field knowing there was still a job to do. Skipper Munib and vice skipper Finch led by example, the remainder of the team bristled with confidence. Tim Vollens and Talat Ali pinned the Albox openers L Harris (12) and D. Langford back with great pace and swing, Langford finally falling for a battling 21 runs. With the cheap departure of W. Ali (8), caught at short mid wicket by Finch, it was left to M. Ahmed (20) to carry the cahse.
A brief display of Ahmed´s powerful stroke play was brought to an abrupt end by an accurate throw by Ali Gul, running the danger man out with little damage done. As the required run rate crept up, due to solid bowling from Harris (5 overs – 2 wickets – for 24 runs), Munib (6 – 2 – 28) & Gul (7 – 2 – 17), wickets fell. Fine all round fielding from Mojacar, including a great catch at deep mid wicket by junior Daniel Carr meant that Albox were never in the chase, falling short of their target by 35 runs.
Mojacar take home the cup this year, next year may be a different story, although the local derby is always the match to look forward to!
Mojacar took home the Alberia Cup by beating Albox