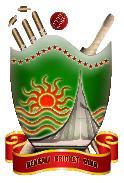 BENGALI CC FIRST EVER AGM
Bengali CC held there first ever AGM on 15th of Februray, 2009 in a restaurant in Barcelona followed by a dinner party at the end of the meeting. Last year Bengali CC took part in the La Manga Twenty20 tournmanet held last September,which was there first participation in any tournament organized by Cricket España. Bengali CC contains cricket playing members with an average age of 22, and presently,they don't have any individual owner or any sponsors. They will be happy if anyone interested to sponsor there club.
In the assembly they discussed about the coming 2009 season and put in place a decision making board. The main focus of the club this year will be the Spanish National League, a youth program, and maintaining financial stability throughout the season. The team captain and vice captain are yet to be made official and they will be announced in the middle of March sometime.
Bengali CC will participate in the North Zone of the Spanish National League in 2009 with Barcelona CC, Barcelona Internationals CC, Cataluña CC, Cornella CC, Falco CC and Pak Punjab CC. All the players are eagerly waiting for the league to start and they want to bring some glory for their own club this year.
At the AGM of Bengali CC, they announced their organizing committee for 2009, which are as follows:
President: Md. Abdul Hakim
Vice President: Imran & Abaidul
Treasurer: Aseq A Arman, Nadim & Sajib Jasim
Secretary: Yeshaque Hoque
Assistant Secretary: Md. Anisul
Coach: Riaz
For more information please contact: Nadim at armannadim@msn.com