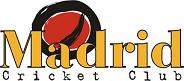 Madrid CC, winner of ICC Europe´s Best Spirit Of Cricket Initiative Award for their inaugural Solidarity Twenty20 Cricket Tournament in 2007, is hosting their second event from 24-28 April, 2009 at La Manga, Murcia, Spain.
The event aims to raise funds and awareness for the Vicente Ferrer Foundation, a Spanish NGO operating in India to supply equipment for a youth cricket programme for children with disabilities. Chosen as one of Europe's ICC Centenary celebration events, the tournament will also help to raise funds for the development of youth cricket programmes in Madrid.
Madrid CC has already secured support from sponsors and local businesses, and is now looking for one more team to complete the line-up.
The tournament is an eight-team event played over three days (from Saturday 25 April to Monday 27 April). Arrival is on Thursday 24 April and departure on Tuesday 28 April (although Madrid CC can arrange accommodation both before and after if required).
The seven teams confirmed from three countries include: Madrid CC, La Manga CC and Mojacar CC from Spain; Amsterdam CC from the Netherlands; and Milton Keynes CC, Bank of England CC and Belsize Village CC from the UK.
The event will be held in La Manga Club (http://lamangaclub.com/) and accommodation is €50 per person per night in luxury self-catering apartments housing six people in three twin rooms.
The entry fee for the tournament is €200 for three days' play. Teams are welcome to bring along as many fans, hangers-on, etc., as they want.
Cheap flights are available to either Murcia or Alicante airport, although Murcia airport is closer to the resort.
For further information, please contact Madrid Cricket Club:
Jonathan Woodward
jon.woodward@zestfit.com
+34 655 06 9911
David Stirton
david.stirton@cricketinmadrid.com
+34 670 08 7637